LESSON 2 - Is He Just Another Nice Guy or Your Pefect Partner?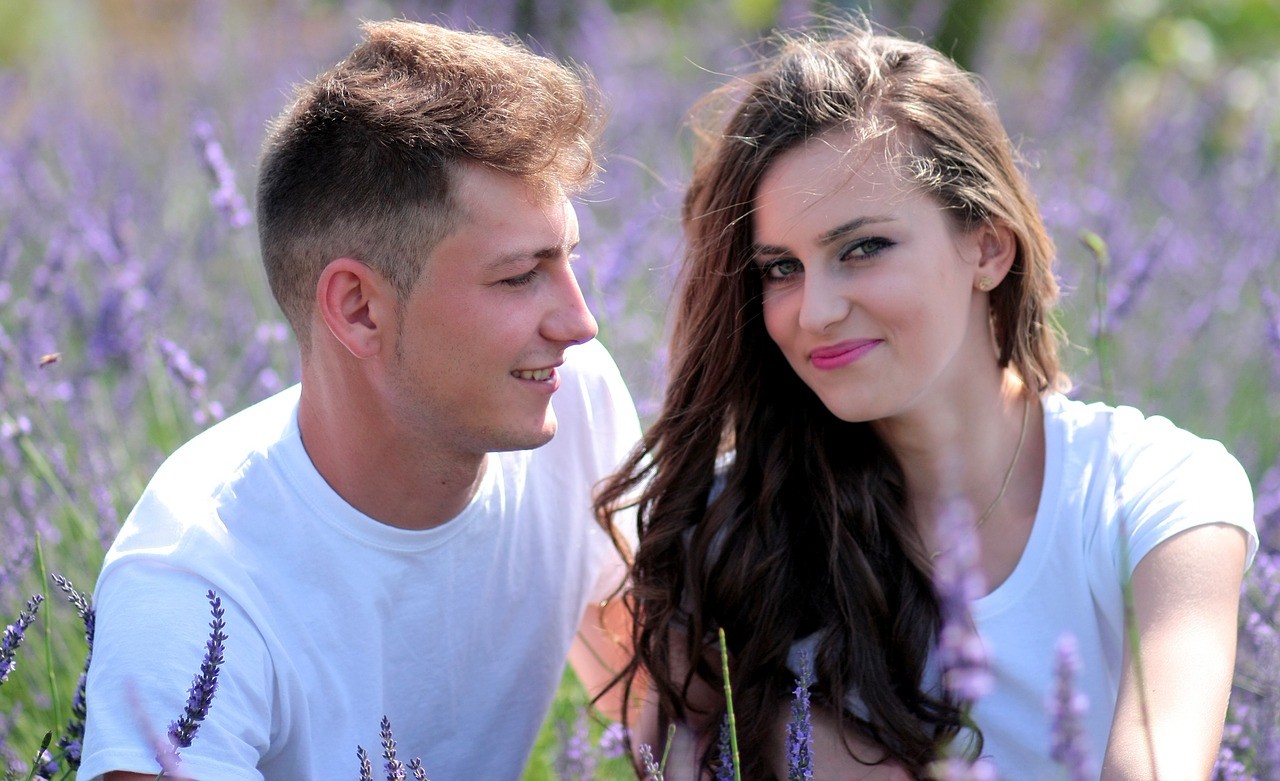 LESSON TWO
Is He Just Another Nice Guy… or Your Perfect Partner
Today the question which stands before you is not, Is He a Nice Guy or even, Is He a Keeper. The question should be, Is He My Perfect Partner?
Ask yourself, Is he my soul mate and the perfect man for me? This is one time in your life that it is extremely important for you to be self-centered and looking out for yourself. So why not go for the best? What is it you really want in and from a man? What do you want from a long-term commitment/marriage?
I assume you are taking this course because you have decided it's time to stop wasting time and emotions on the wrong guys. Yes, the guy you are with may be a nice guy, but not your soul mate or perfect partner. Let's find out.
Now, let's find out what it takes to be your perfect partner. The first thing we need to do is see if he is lined up with your Must Have list? What is that? It's the list of what you need in a man to make you happy and to meet your specific needs. If you don't know these things you could end up with a nice guy but unfulfilled or very unhappy. If you don't know specifically what you like, want and need, you could end up with a man who is not the best for you… and you deserve the best. All women do. So, since I used these principles to evaluate my husband, let me guide you through the process.
When you go looking to buy a car you usually know some things you don't like and don't want in a car. You also know some of the specific items you do want in order to make your driving experience a great one. It may sound silly but I have to have a cup holder nearby. It may sound petty but being able to have a drink near me makes me more comfortable and happy when I am on the road, especially if it is going to be a long drive. Knowing if a relationship is a good fit for you is much the same. Not only should the relationship make you feel extremely happy... but does it make you feel extremely comfortable, peaceful and relaxed? Does it bring out the best in you?
Does he (and being with him) make you feel calm, peaceful, loved, happy, encouraged, uplifted, confident, beautiful, desired, cherished, and adored?
Is he slaying dragons in your life? (eliminating some of your problems for you)
Does he do what is necessary to make you feel safe and protected?
Is he doing the pursuing?
Does he show you kindness, consideration and respect?
Does he respect your opinions and points of view, even when he disagrees with you?
You will find more important lists for evaluating later in this course.
There are many important reasons for the man doing these things early in a relationship. If he is not doing them from the start there is a very good chance he will never do them. It will not be in his nature. Men are usually on their best behavior when they first meet you. They usually know what to do to get your attention. However, many times those things are only the bait to catch you. It is not his basic nature and you will only find that out down the road.
This course is designed to first help you identify a quality man, saving you time and emotions. Then it will help you identify your Mr. Right.
Evaluating Before Committing

It is extremely important that you look at the first three months as the time to evaluate his motives, your motives and what the relationship is really based upon. It is not a time to give your all to a man. It is very important that you first check out his character, values, goals, and to see if there is a real loving, giving, caring respectful relationship growing, which is not based on sex. This is why I have established the first stage of the IntegrityDating progression as a Casual Dating stage.
Most singles looking for love are still caught up and confused about how to date differently than those who want recreational dating. They keep running into those who want sex right away. This is one of the things to find out early in a relationship. Singles today usually meet, get really excited because they see the best in each other, they date a while and soon break-up, realizing that was not the right one for them. This is repeated over and over with heartache and heartbreak as a regular part of the process; hurting and being hurt!
But this doesn't and shouldn't be a part of dating at all. When you first meet a man you should have a few fun dates just for getting to know if there is enough of a connection to continue. This way you both are doing some initial evaluating first, instead of getting too close too soon.
In this course I will share with you how to effectively evaluate the men you are dating and your relationships with them. From this process you will know if a man is perfect for you and if your relationship has a great potential for a happy, joy-filled lifetime love affair.
Creating With the End in Mind

Most successful people know the importance of beginning with the end in mind. Once you know the end results you desire, you can make a plan to get you there. This way, when you are out having fun you can also make that social time productive. If you have not put serious thought to what exactly it is you want in a man, Mr. Right could walk up to you and you would not recognize him. You must know specifically what you want and don't want, what you are willing to put up with and those things you will say absolutely no-way to.
What you will be doing in this course is making a list of the characteristics of the man that will give you what you need and desire; such as love, security, acceptance, peace, appreciation, confidence, protection, and feeling desired. Then you will evaluate if he is doing what is necessary for you to feel loved, secure, accepted, peaceful, appreciated, confident, protected and desired. I have included several lists at the end to help you with this.
Finding true love is a choice, your choice. So this process has more to do with you than him. Once you know what kind of man will bring you the feelings you need to be in love, do as Dr. Phil suggests and find a man who is free of the "deal breakers," and has 80% - 90% of what you are looking for, the Must Have's.
Be Specific

Are you serious about finding the best man for you? Then you must know exactly what you want… and accept nothing less. This means having a written list of what you want in a man. It is very important. If you don't know exactly and specifically where you are going, how can you get there? If you don't know exactly and specifically what you want, how will you know when you have it? You can get easily distracted, and because of it, you may end up settling for second or third best or just another nice guy, just to have someone. So make your list now. I will guide you through it.
** Have fun making your lists. Go through the next lesson with a pen and paper at your side.